Fire Cider Vinegar is a traditional medicine that helps you to prevent many kinds of sickness. It is a very process to make it at home too, and you can also preserve it for a long time. The main ingredient is apple cider vinegar, which is also readily available but tries to use the organic version. It is an ancient tonic to use in severe winter.
Many ingredients go into vinegar to make fire cider vinegar. Mainly are the pungent vegetables like garlic, peppers, etc. other essential elements are horseradish, ginger, and onion. To adjust the pungency and vinegar acidity, you need to balance it with natural honey. This age-old tonic will help to ward off many cough and cold problems. The production of vinegar dates back to ancient times as it was an imperial element to preserve. It is present inside the mummy tombs and old reserved books even. Humans invented different kinds of alcohol and acids on the dawn of civilization. So you can guess how old are the usage of this tonic can be. Let us know the advantages and process of making it in the next paragraph.
Fire Cider Vinegar: Recipe
Take all the pungent vegetables that are in the previous paragraph. Dice the garlic, ginger, horseradish, and onions and grate them finely. Take a big glass bottle with a tight cap. Then fill it half with apple cider vinegar and add all the grated vegetables in it. After that, add some lemon wedges and whole black peppers inside it. You can also mix some herbs with antibiotics property in it. Now keep the bottle like this way for a minimum of three weeks. When the vinegar changes its color to pale yellow, then strain it to another container. Add honey as per requires sweetness, and your Fire Cider Vinegar is ready to consume.
In modern days some calming essential oils, herbs, and whole turmerics are often get used in this mixture. But the vital ingredients are almost the same. You can always customize it as per your choice. Now let us know about its advantages.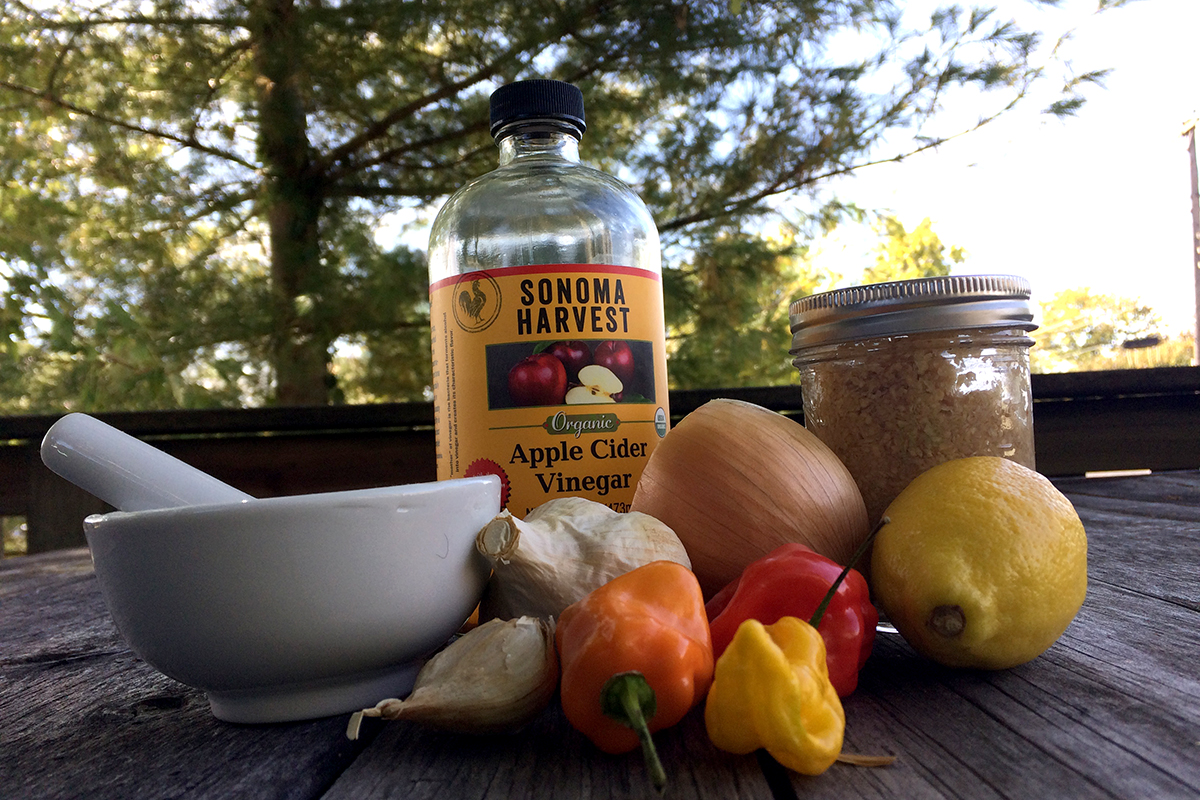 Immense Advantages
Before going there, let us tell you that this tonic is good to mix with plain tea or black coffee in the wintertime. In case you are drinking as neat, then swallow it quickly and rinse your mouth thoroughly. Its active formula can damage your tooth enamel with prolonged exposure. So be aware of that.
It generally cures all the symptoms of cold and flu and wards them off to protect you in the first place. In case be useful for throat infection when mixed with honey. Honey also combines the other ingredients beautifully and sweetens it too. You can also use salad dressings and soups. Always consume it with some hot, to optimize its results. But it will be a wise decision to consult your physician once before drinking it, in case you have any particular allergies or intolerances.